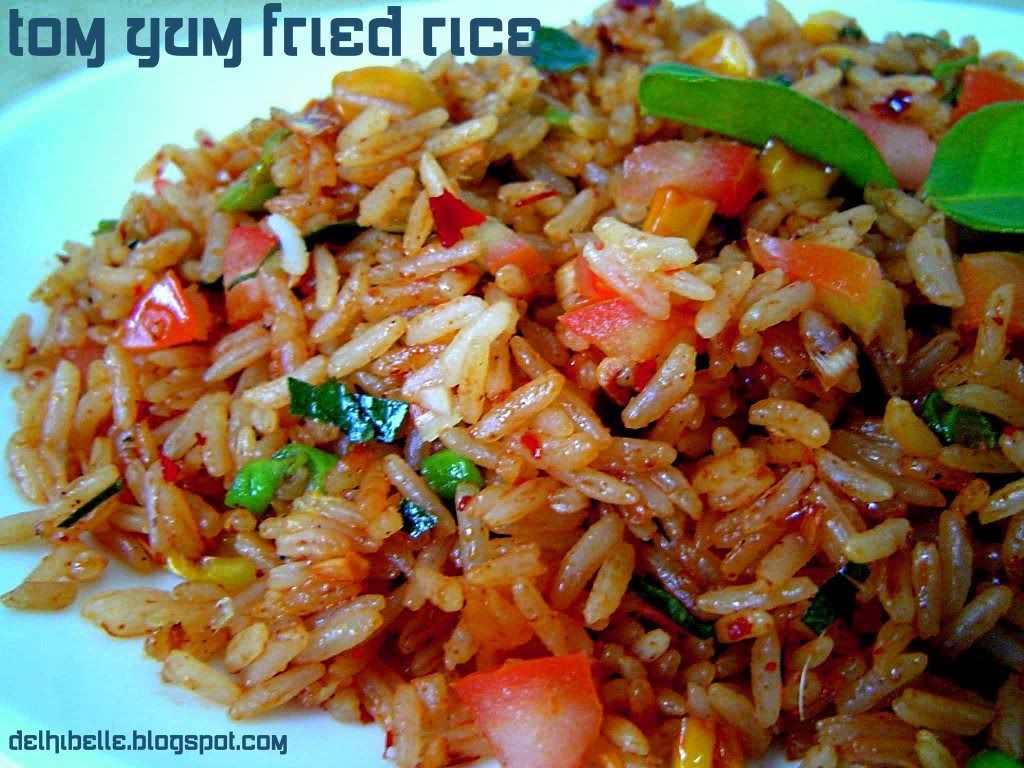 For those of us who like making thai curried from scratch at home, what do you do with the bounty of leftover herbs and spices? Since I make thai food often , this has been a frequent problem, which prompted me to look for home style thai recipes that use them creatively.
This is one such recipe, a quick and spicy rice dish, redolent with thai flavours of lemongrass, galangal and kaffir lime. The Singaporean version served in most restaurants rely on readymade tom yum paste, however, the thai way of making it with fresh herbs is so much better.
1.5 cups of cold rice
2 Tbsp each Lemongrass (only the inner,tender part), Galangal : very finely chopped
a couple of kaffir lime leaves (very finely shredded)
1 tbsp garlic (finely chopped)
fresh red chillies, finely chopped (optional)
Chili paste
shredded vegetables of your choice
a sliver of deseeded tomato, chopped (optional)
lime juice ( 1 to 2tbsp or so), sugar (a pinch) & salt, to taste
light soy sauce, to taste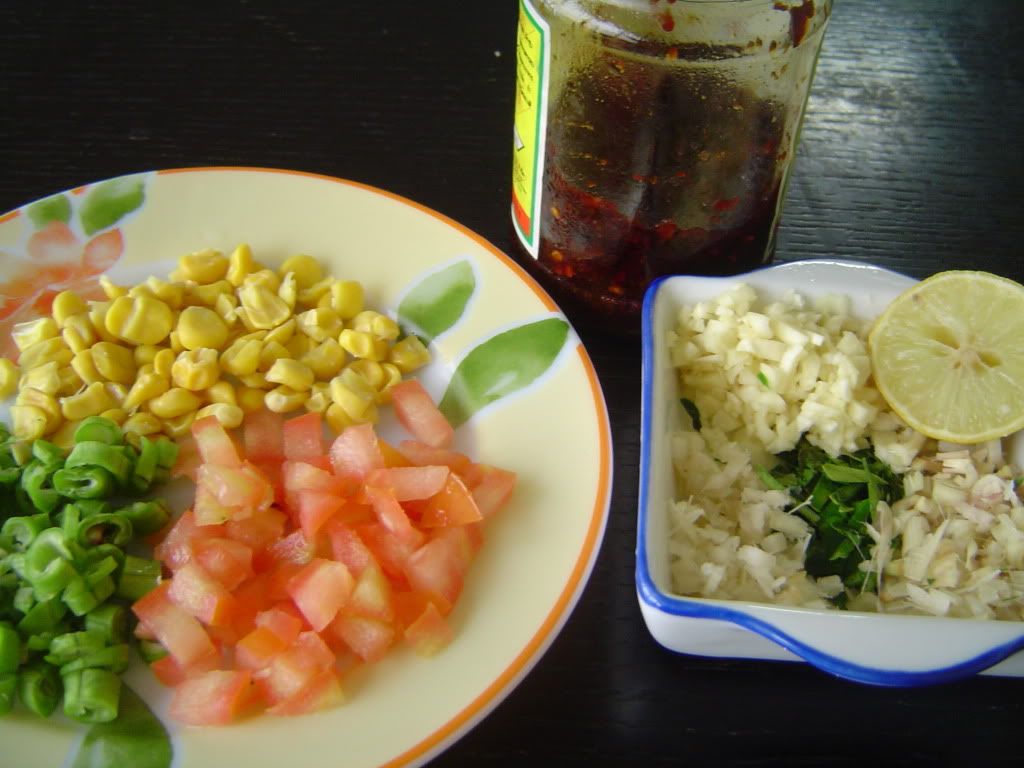 Heat some oil, and add the garlic and chillies (if using), quickly followed by lemongrass, galangal and kaffir lime. Fry for a minute or so, then add whatever veggies etc. you are using ( I kept it really simple with french beans and corn), and fry for another minute. Now add cold rice, chili paste, soy sauce, salt and sugar, and mix well. Taste for seasonings in case it needs adjustment. Mix in the lime juice. Done.