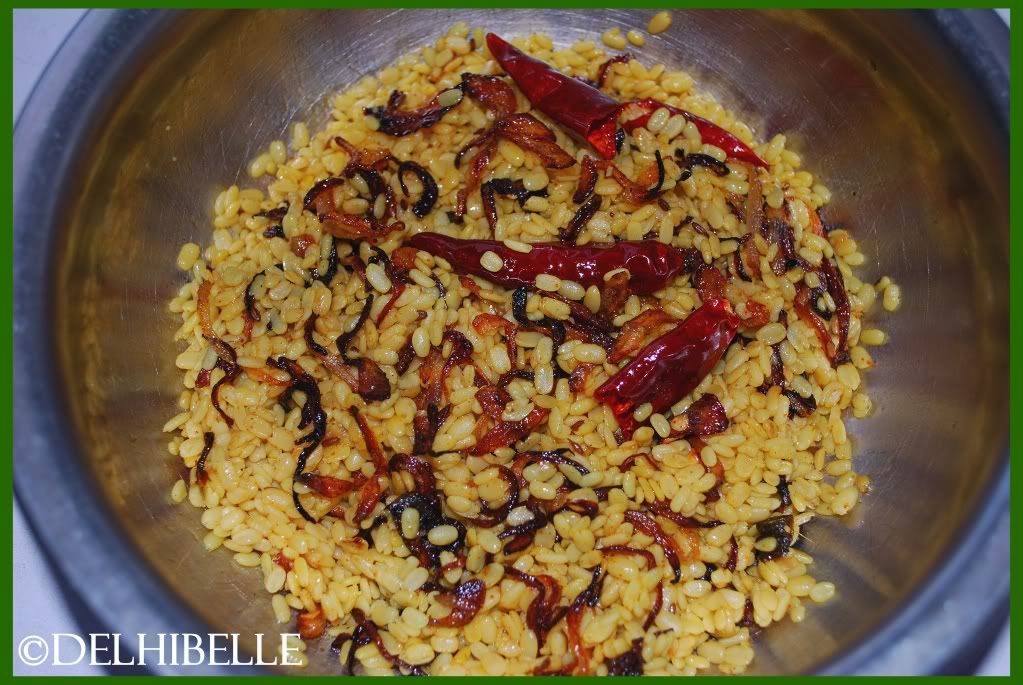 Back after a whirlwind holiday with the in laws and the house seems very lonely and desolate all of a sudden.
Here's a traditional and tasty little recipe that'll bring the simple yet sophisticated taste of Lucknow to you.
1 cup dhuli (split and washed) urad dal
a pinch of turmeric
salt to taste
Rinse and wash the dal as you usually do and then soak for around 2 hours.
Now heat one tsp oil, add cumin seeds and cook the dal with salt and turmeric in around 1 cup of water in a pressure cooker or a saucepan, so that the water absorbs completely. 2 whistles in my cooker does it. It could get done in even one, or take three whistles. The idea is that the dal should get completely cooked, but each grain should be separate. Leave it covered for a while after cooking so that any extra water gets absorbed.
Meanwhile, fry the sliced onions , garlic and dried chillies in the remaining oil, till the onion turns a rich brown colour, and pour this tarka over the dal. That's it!
P.S: The leftovers make a neat stuffing for paranthas