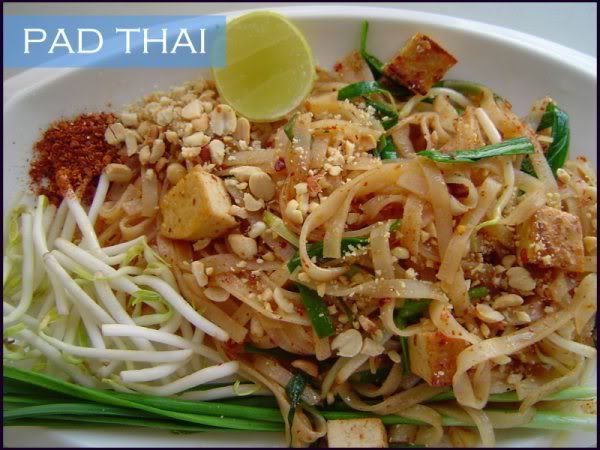 Pad Thai is perhaps the most beloved of all

Thai

dishes, and also the easiest to

vegetarianise

. This is Thailand's

ubiquitous

street food, which is almost always made to order and so it's easy to opt out of meat, eggs and the omnipresent

nam

pla

(fish sauce).
The term 'Pad Thai' literally translates to 'fried

thai

', but it really refers to (usually) flat rice noodles fried with

thai

spices & seasonings.
I remember at the end of a long trek on the hills of

Chiang

Mai, in northern Thailand, we came upon this little shack which sold only 3 things: Pad

Thai

, Pepsi and

Singha

beer! We were so famished that we devoured that pad

thai

,

nam

pla

and all, because try as we might, we just could not explain 'no fish sauce' to the dear old lady who cooked it. Aside of that, it was the most delicious Pad Thai I have had till date.
Now almost a decade of pad

thai

-

ing

later, I still rely on memories of that one's perfect texture and seasoning, to cook this dish at home. The recipe that follows is exactly how I remember it being made and served back then.
Ingredients:
1. Flat rice noodles , around 100

gms
These need to be soaked for

at least

45 minutes to

up to

90 minutes in warm water, after which they would be soft and expanded, somewhat like this: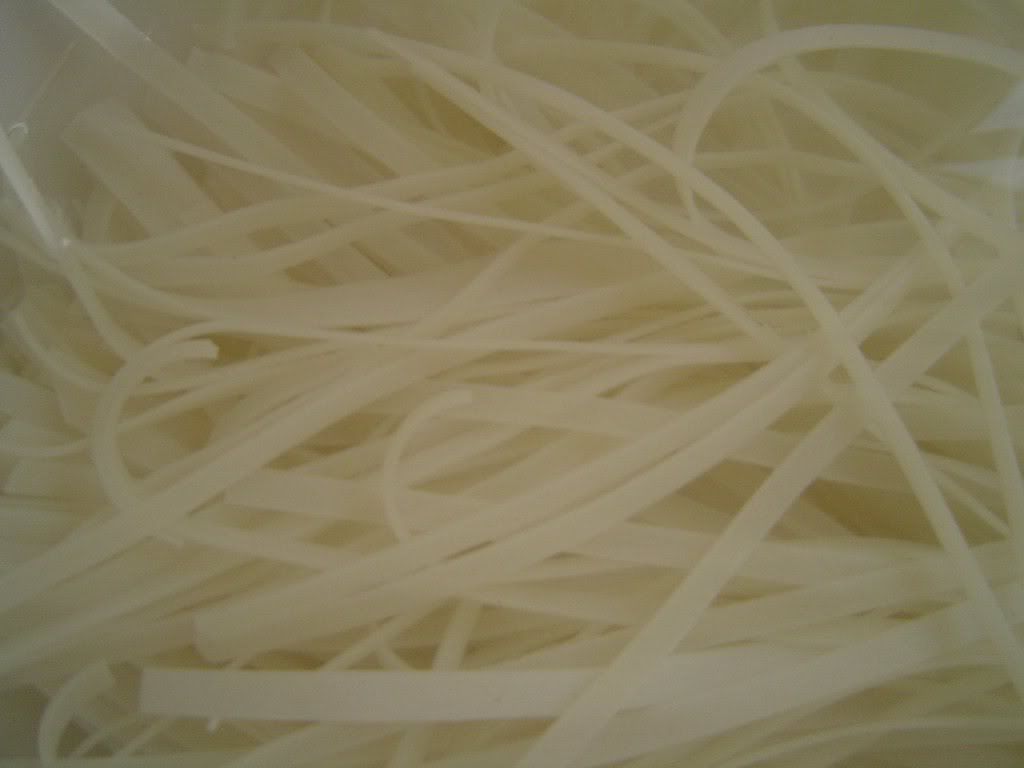 2. Peanuts (1/2 a cup although,the more, the merrier!)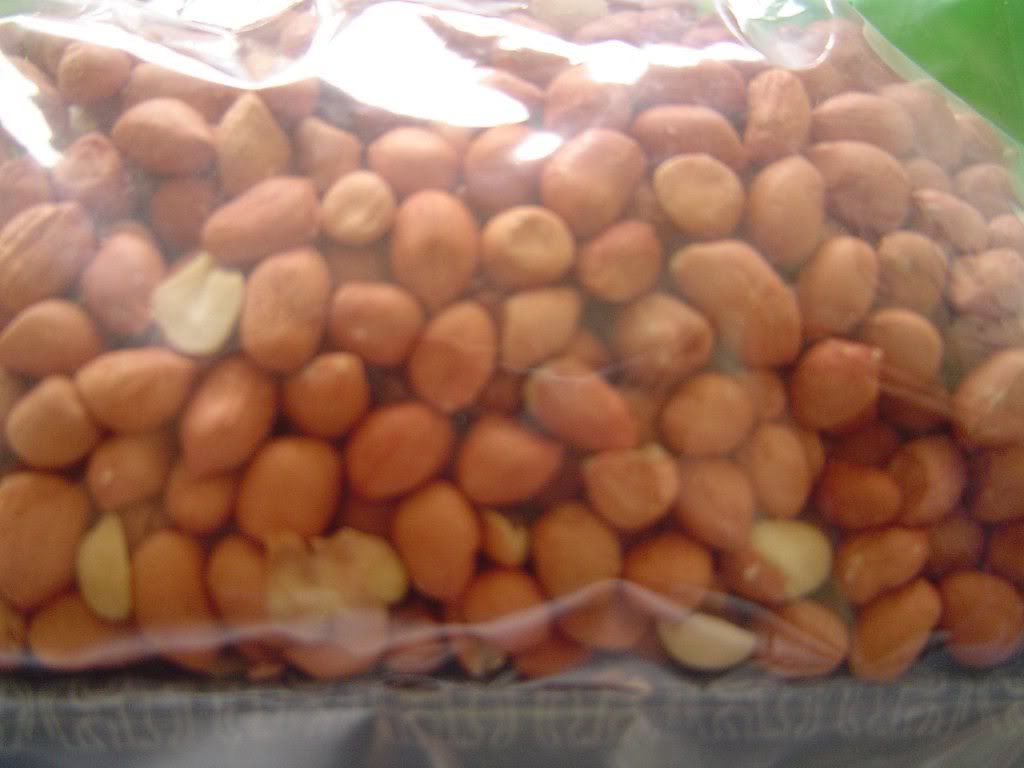 dry roast in a fry pan till till the skin blisters, let cool then rub between your palms to skin them, or use

pre-

roasted peanuts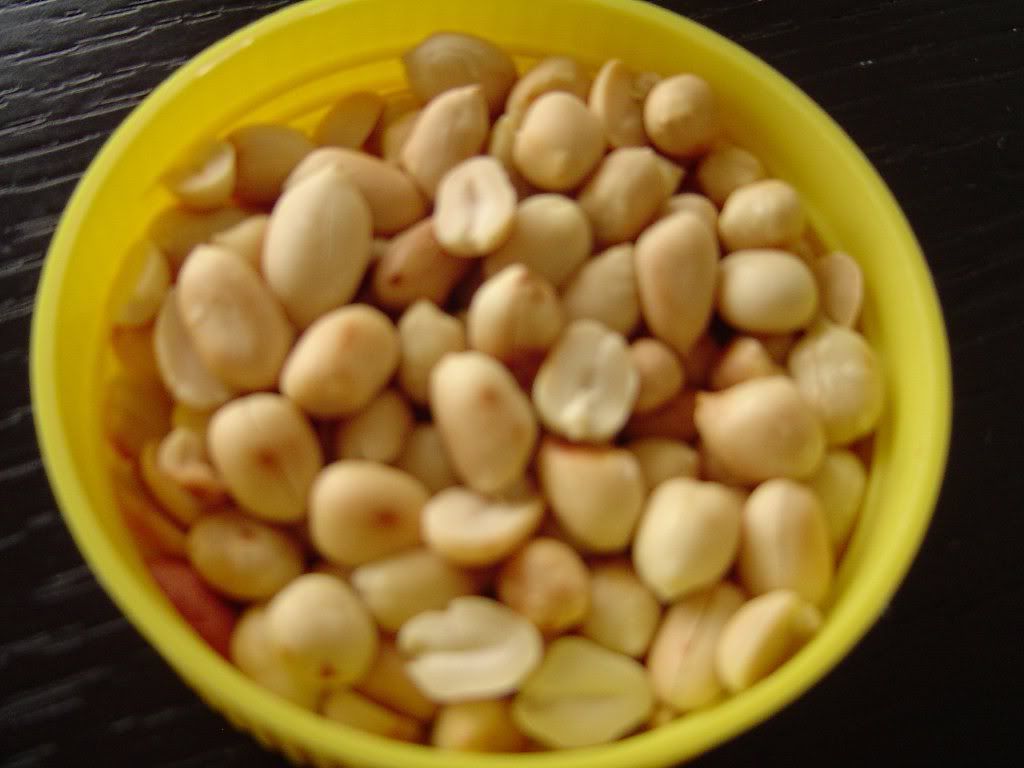 1 cup each
Moong

bean sprouts
Garlic Chives (can be easily substituted with spring onions)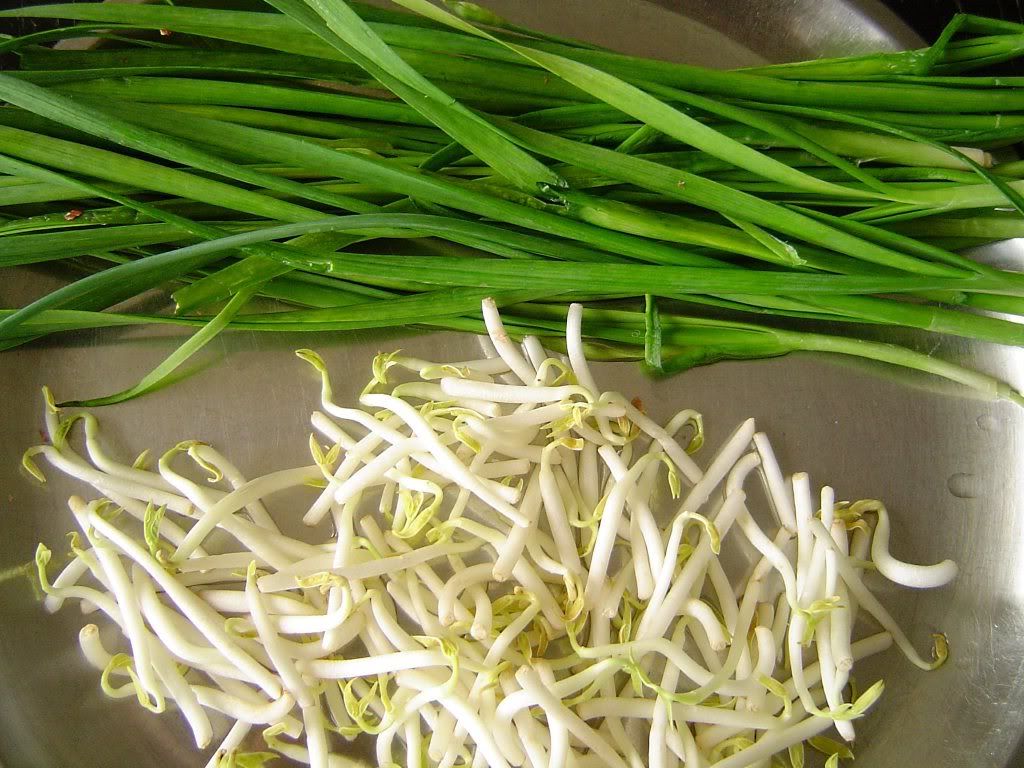 100

gms
Firm tofu, sliced & roasted without oil in a non stick pan, then cubed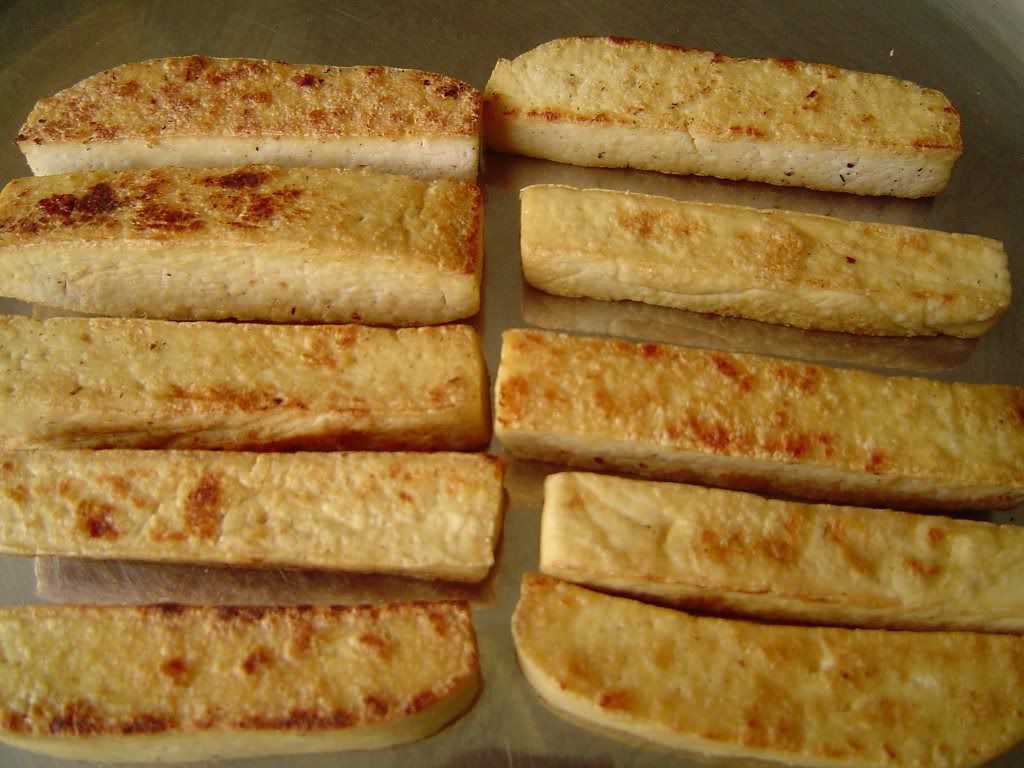 Learn about 'Tofu Geometry' and dry roasting tofu here
Pad Thai sauce:
6 Tbsp of light soy sauce
3 to 4 tbsp of tamarind pulp
1 to 2 tbsp of sugar
salt, a pinch, or to taste
Mix and simmer

everything

together till the sugar gets dissolved. Taste to check if the balance of sweet, sour & salty is to your liking, the above proportions are broadly how I like it, although by now I have stopped measuring exactly. Add more salt, sugar, tamarind accordingly. Keep aside.
Shortcut: Substitute with common

gur

imli

(

jaggery

Tamarind) chutney that you use for

chaat

, its almost the same, minus the soy sauce, really!
What else:
4 tsp chopped garlic & shallots each

Oil
water as needed
salt, if required
lime and chili powder to garnish
Putting it together:
Heat 2 tbsp oil in a wok, add 1 tsp garlic, followed by 1 tsp of shallots and fry for around a minute. Now add some tofu, then drain and add the a quarter of the soaked noodles. Fry for around another minute on medium flame and add some of the sauce. Keep stirring to ensure the noodles don't stick, should that happen, or if the noodles start looking too dry, add a splash of water. Now add beansprouts and chives and toss well to mix. Be generous with chives and sprouts as they cook down considerably. Check for salt and other seasonings, like all

thai

food, pad

thai

is really all about individual preference.Another 30 seconds or so and it should be done.
Tip: It helps to make only 1 to 2 servings at a time when making this, or any noodle dish for that matter. Even if you use a large wok, a big bunch of noodles almost always tends to get lumpy, or overcooked. Moreover, once you have everything ready, each serving takes only a few minutes to cook. For us , the above serves 3 adults and one child and I usually make it in 2 or 3 lots.
This
is a great video I referred to the first few times I made pad

thai

. Do check it out.

The traditional way to garnish pad

thai

is with some more chives and sprouts, but it is totally

up to

your liking for them. As for me, I like them a lot, and like them raw, just as I remember them.
Serve some crushed peanuts, coarsely powdered chili & lime for everyone to season further to their taste. In Thailand, they also give a tiny mound of sugar on each plate, which I still haven't developed a taste for, but try that if you like.
Here's an extra spicy plate, the way

ol

' P likes it!
This plate of Pad Thai goes to
AWED Thailand
hosted by

DK

on her blog,
Culinary Bazaar